WEBMASTER PAUL'S IECO VEGA DAY AT THE DRAGS IN EDDYVILLE IOWA
IN THE STAGEING LANES
---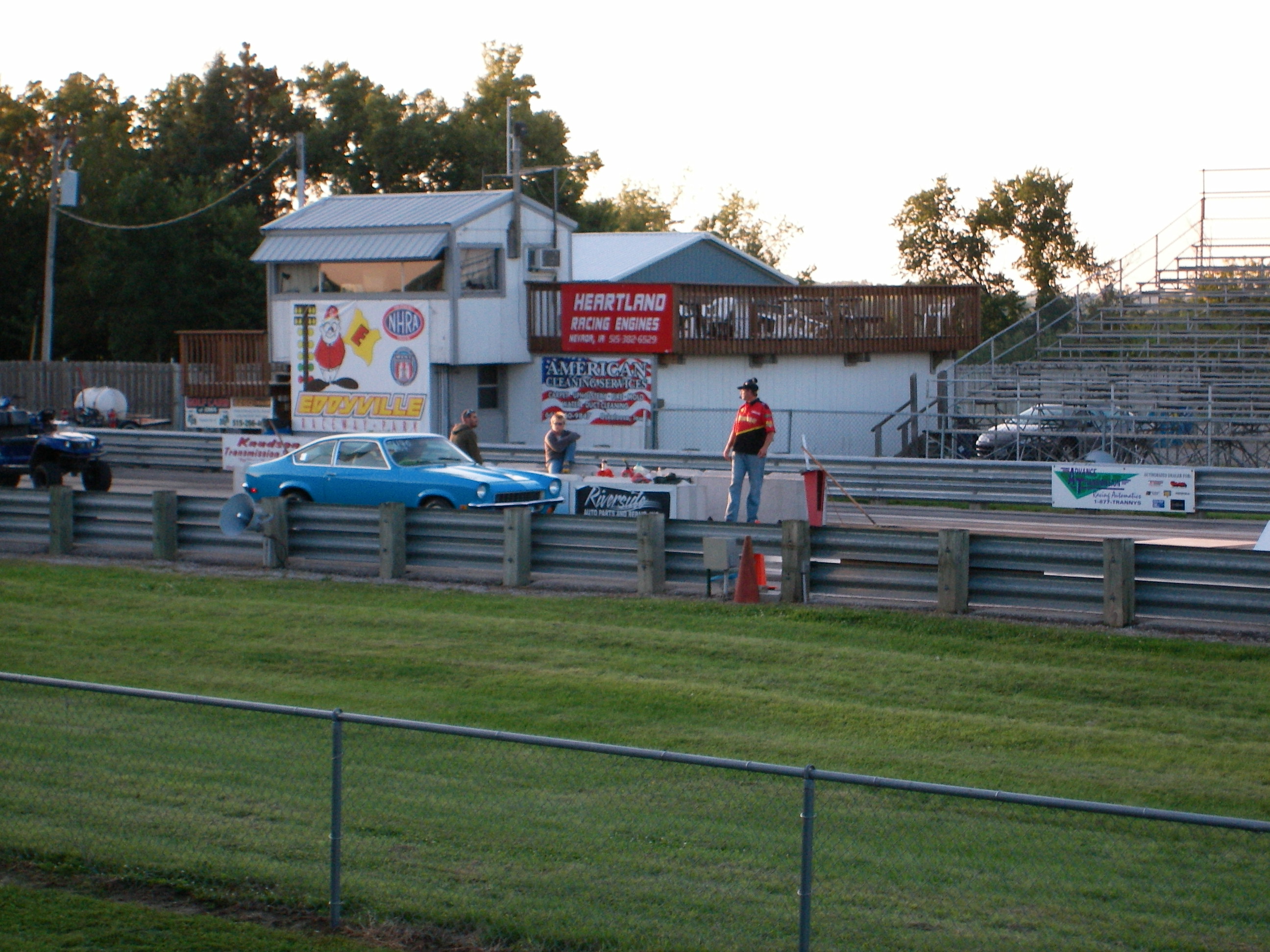 IN THE BURN OUT WATER
---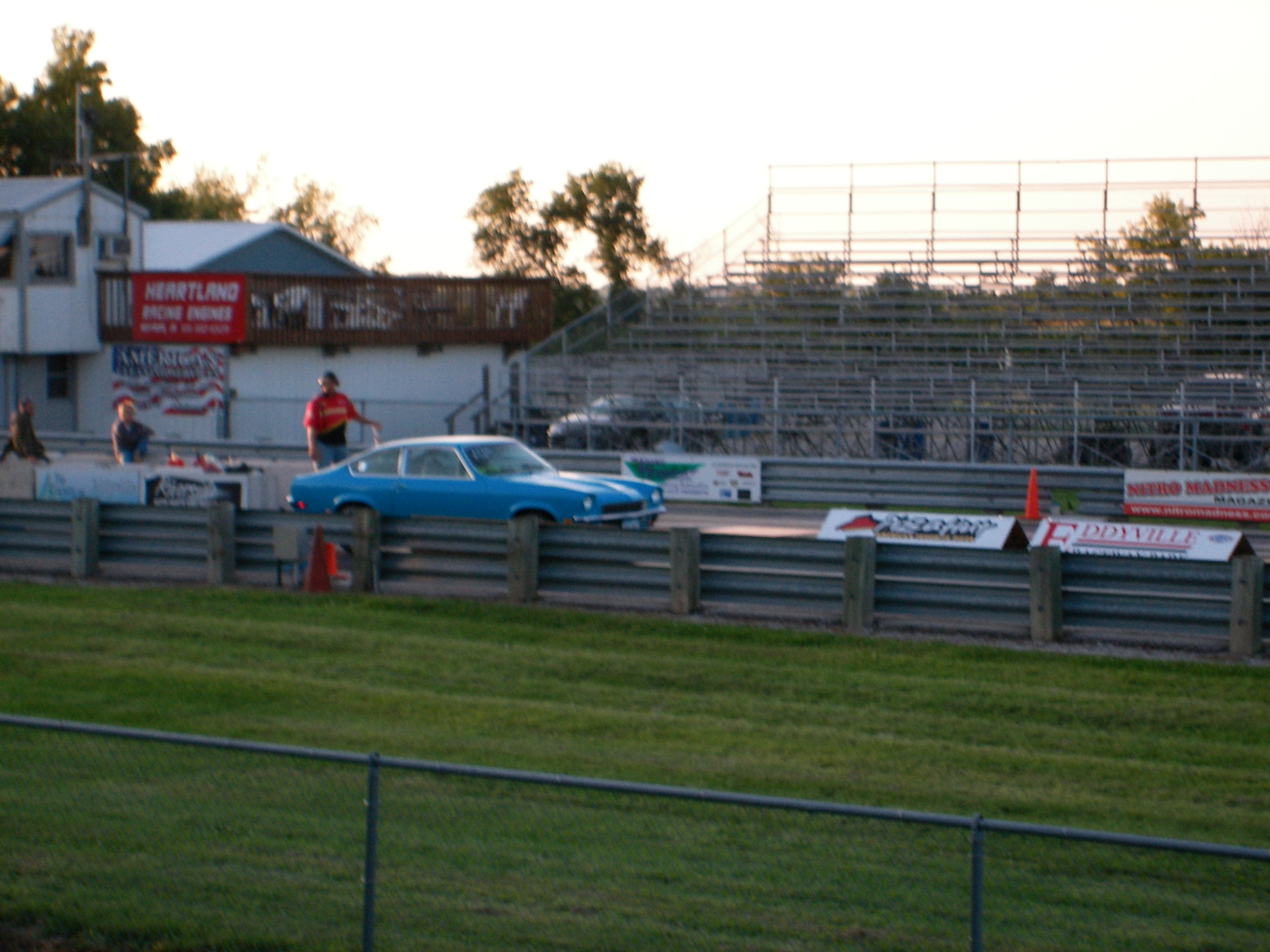 ON THE LINE STAGED AND READY TO GO.
---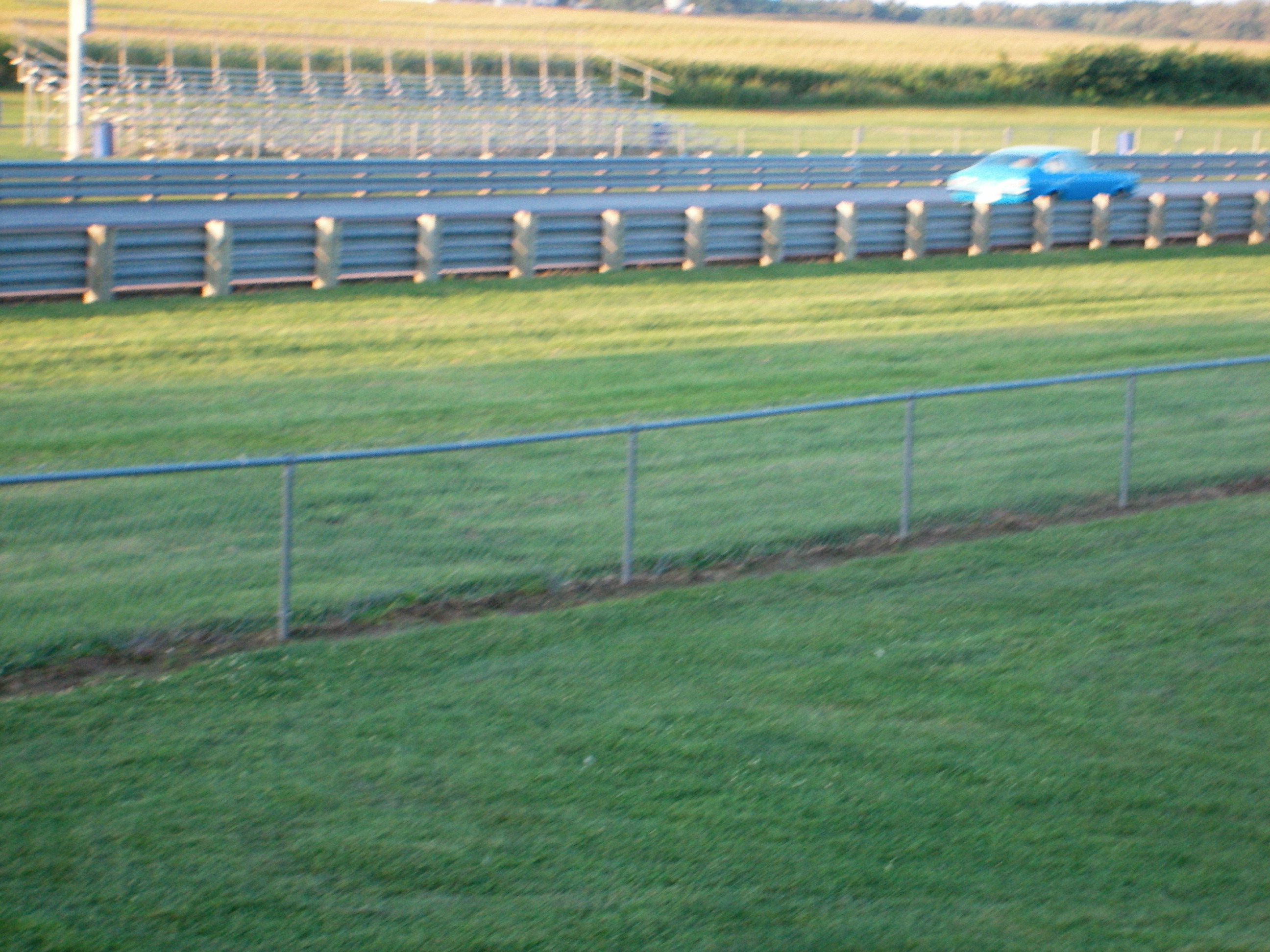 MID STRIP
---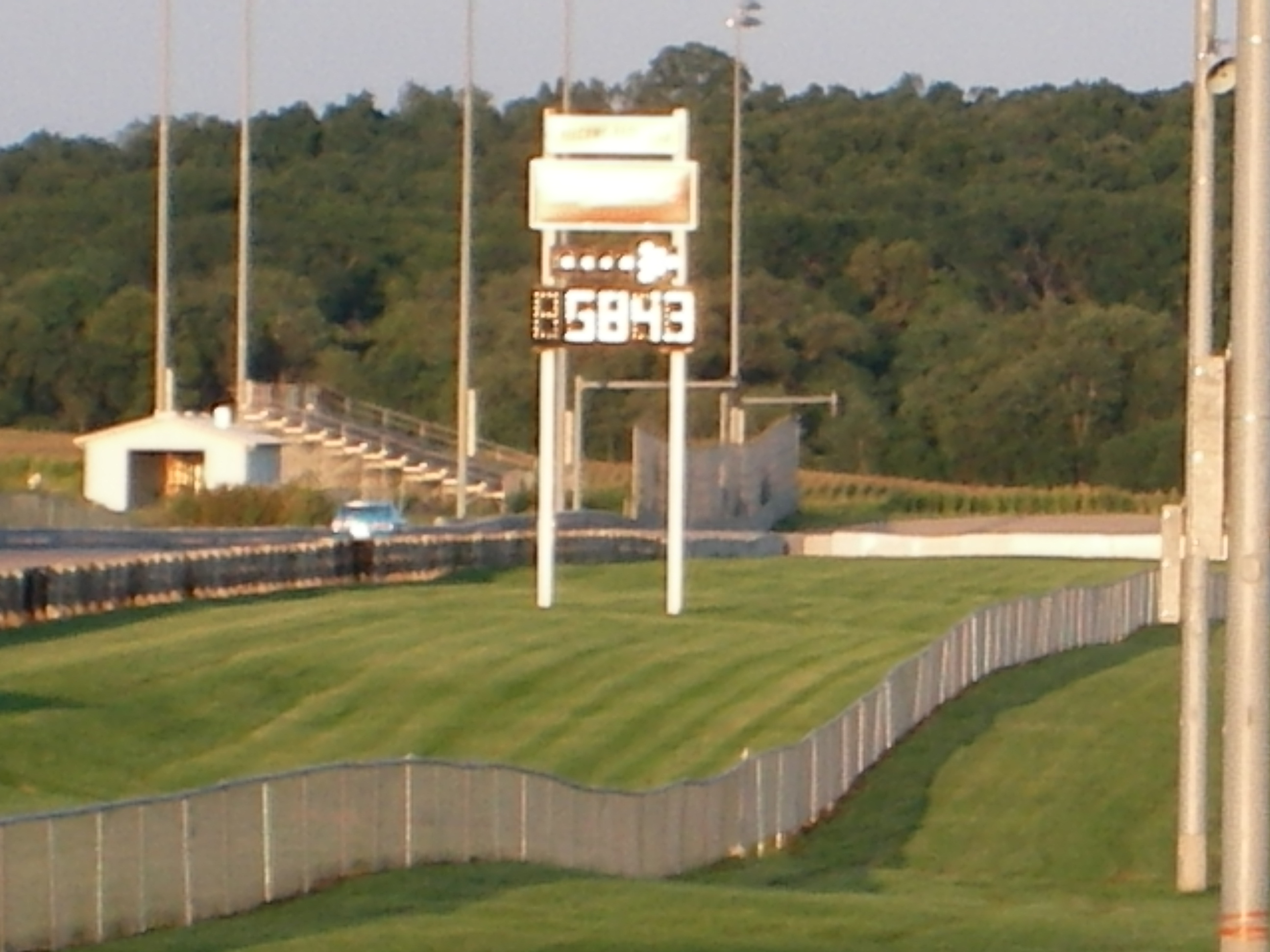 TRAP TIME AND SHUTDOWN
---
EDDYVILLE DRAGWAY CAR # 7190
CAR NEEDS WORK WE BROKE AFTER THE 2ND PASS... SEE REPAIR PAGES ON THE NEW REBUILD.
---
FIRST RUN SPECS: NGK UR5 PLUGS 2771
WEBER 45 DCOE 9 IECO TUNING :

STREET USE

VENTURI SIZE (CHOKE)-------32MM

AUXILIARY VENTURI----------4.5

EMULSION TUBE---------------F7

MAIN JET------------------------110

AIR CORRECTION JET---------165

IDLE JET--------------------------F9/.50

PUMP JET------------------------.50

INLET VALVE WITH EXAUST-CLOSED

NEEDLE AND SEAT-------------200
FRIDAY AUG 28 2009
REACTION TIME = .6042
60 FT = 3.0611
330 FT = 8.3747
1/8 ET = 12.6038
1/8 MPH = 58.43
SECOND PASS PLUG CHANGE TO NGK IRIDIUM UR5IX STOCK # 7177
REACTION TIME = .9091
60 FT = 3.0634
330 FT = 8.3431
1/8 ET = 12.5575
1/8 MPH = 58.72
---
SECOND PASS THE AUX VENTURI SCREW ON #1 CYL FELL OUT AND VENTURI TURNED.. LEANED OUT #1
JUNK IN #4'S MAIN JET.. LEANED OUT
#2'S EXHAUST VALVE SPRING BROKE DROPPING VALVE OPEN.
STILL WE RAN AN OK TIME LOL!!
---
WE ARE EXCITED TO HAVE THE REBUILD DONE AS OF 06 SEPT 2009.
ONE NEW EXHAUST VALVE
TWO NEW VALVE SPRINGS
SIXTEEN ALL NEW HARD KEEPERS IN VALVE RETAINERS REPLACING THE ALUMINUM ONES WITH HARD STEEL
WIRE IN THE SCREWS FOR AUX AND CHOKE SCREWS NOW.
---
JUNE 21 2010
WE ARE REAL EXCITED NOW!!
ALMOST ALL READY FOR THE DRAGS!!
NEW CUSTOM 2800-3500 STAHL TC
RED EAGLE FRICTIONS, KOLENE STEELS INTERNALS IN THE THM 350 (I BUILD IT SO I KNOW THAT THE PARTS ARE SET RIGHT!!)
LAKEWOOD VINTAGE TRACTION BARS.
NEW UMI LINK BARS IN THE REAR
NEW POSI UNIT
NEW DUAL POINT DIST
NEW CUSTOM 9MM WIRES
REJETTED FOR RACE.
NEW VDO GUAGES
NEW MALORY TACH
NEW AFR GUAGE
NEW TRANS COOLER
I WANT TO RUN IT A COUPLE OF TIMES THEN CHANGE OUT TO THE NEW 4.11 GEARS.
MORE INFO HERE SOON!!
---